Electrically heated eye washer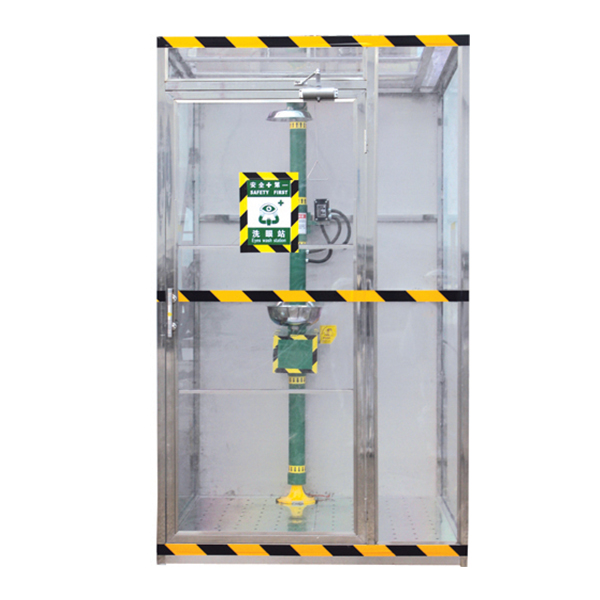 Product title:HA02001 Electric Irrigation of Eye Room
Product Description:

Name: Electric heating washing eye room

Model: HA02001
400-0022-160
Product Description
Name: Electric heating washing eye room
Model: HA02001
Technical parameters:
Eye wash room is a device specially designed for special environment, which integrates eyewash, washing and waste water recovery. It is suitable for installing in purification workshop of electronic industry and needs centralized treatment of waste water.
1. Shape size - 1520 mm long, 1400 mm wide and 2400 mm high (customized according to customer requirements)
2. Material - Customized stainless steel, carbon steel, transparent toughened glass, plexiglass, etc.
3. Bottom - stainless steel catchment tank with external outlet connected to drainage pipeline
4. Punch nozzle - stainless steel material
5. Valve-punch Valve 1"-304 Stainless Steel Galvanized Ball Valve
Punch valve 1/2"304 stainless steel galvanized ball valve
6. Inlet - 1"British thread
Outlet - 11/4"British thread
7. Flow Rate - The flow rate varies according to the pressure of the pipeline. Within the prescribed water pressure range, zui's large water output is 114 liters per minute.
8. Water Pressure - 0.2MPA~0.8MPA
9. Voltage-220V-250V
10. Water Source - Clean Domestic Water
11. Use Environment - Where Dangerous Goods Splash, Polluted Environment, May Be Burned