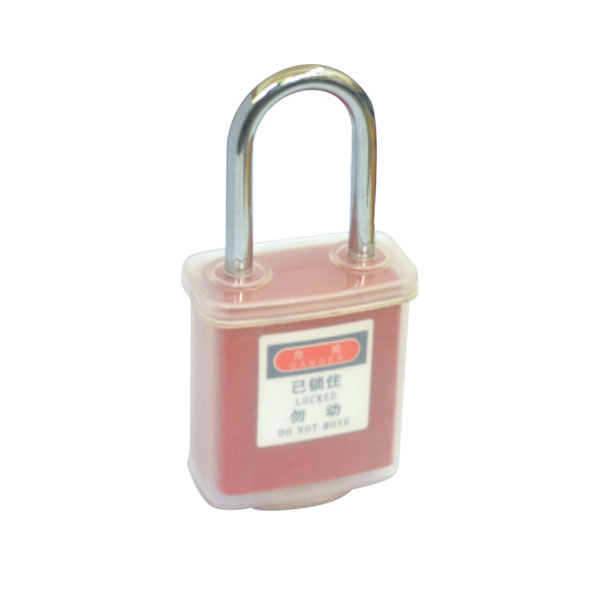 Product title:HA0310638450;"23576;" 25346;"38145
Product Description:

Name: Dust-proof Padlock

Model: HA03106
400-0022-160
Product Description
Name: Dust-proof Padlock
Model: HA03106
Details:
Transparent ABS material, used to cover the lock body, prevent the keyhole from being blocked by sand, dust, etc.
Lightweight and strong insulating lock
Lock body insulation, unique lock core can prevent current from passing from the lock beam to the key, thus further improving the performance of electric shock protection.
The locking hook is made of copper and has a special strong corrosion-resistant electroplating layer, which is far superior to the similar products.
The lock body is attached with a clear and writable warning label.
Lock hook size: net height 3.8 cm, spacing 2.1 cm, diameter 0.55 cm
Applicable temperature: - 57 - 177.
The lock body can be engraved with English letters and codes by Yongjiu
There are seven colors to choose from: red, orange, blue, yellow, green, white and black.
Choose the same flower, different flower or multi-level management organization function lock.